Capture the essence of your brand in a brand house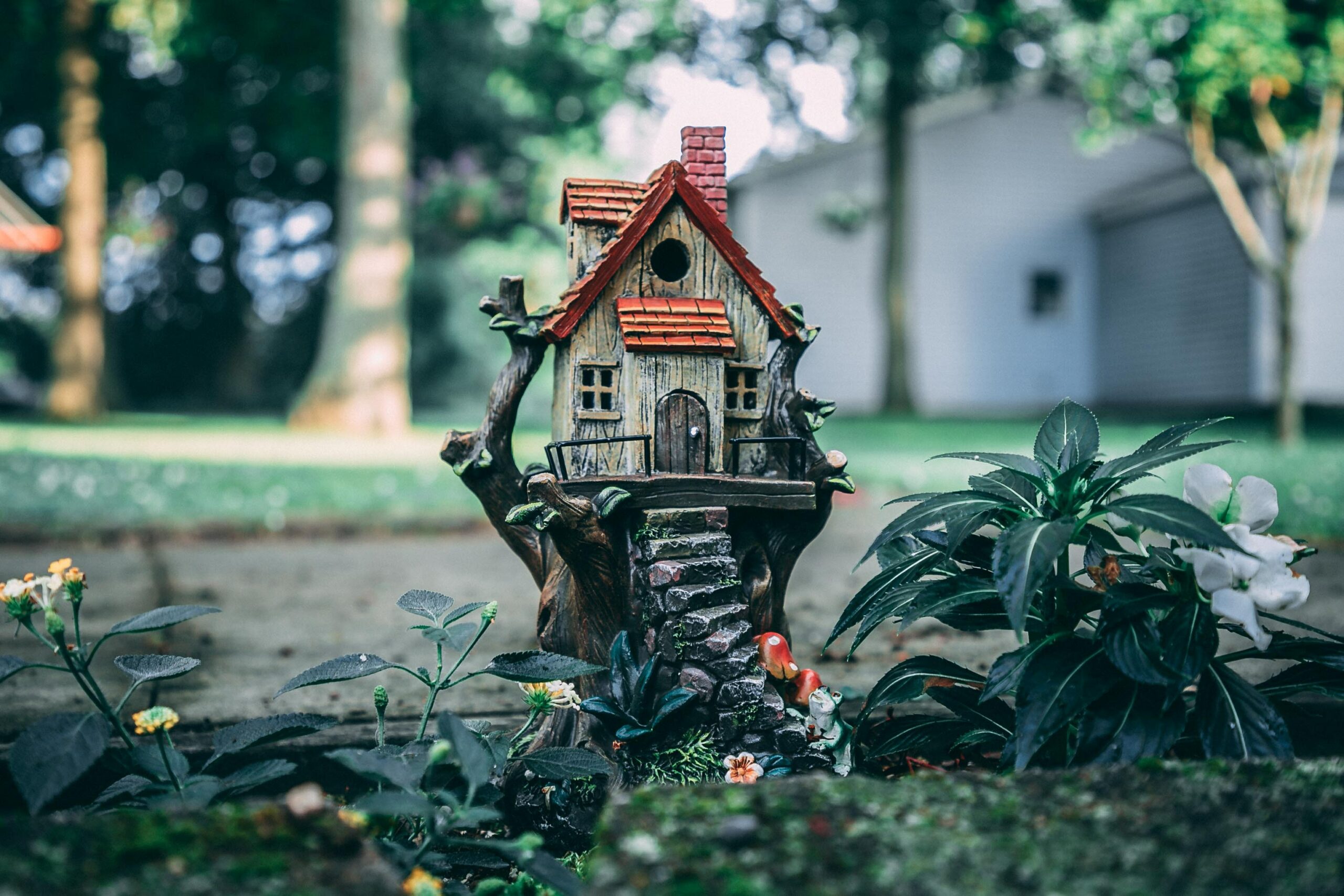 Main take-outs:
Use something like a brand house to define what your brand stands for, what it has to offer and what makes you unique
Make it short and sticky and share it with all of your colleagues, so you all communicate clearly and consistently
Make additional versions for each of your business models or targets, e.g. b2c, b2b, employer branding
What helped me in building better marketing campaigns, developing meaningful content and connecting B2B and B2C was: defining a brand house. And so I would like to advise every marketeer to start with this. It takes some time, but you'll gain it all back in: everyone in the company communicating one consistent brand story, giving a clear positioning to all you do, understanding what it is you want to bring across.
The walls, floor and roof of a brand house
The template I'm familiar with consists of these elements:
Why are we here as a brand: our purpose, ambition, vision
Who do we serve: our target market(s) 
What do we promise to be or to offer: our mission, promise, functional and emotional usp's
What's our brand identity: our cultural and brand values, brand personality
From there on you can make a brand guide (including visual identity, tone of voice and all instructions for content & design), a brand book (sharing your full brand story, the extended version of a brand house & guide) and more.
But the brand house itself, I would make it short and simple: a one-pager as fundament for all of your marketing & communication. 
When serving multiple business models or targets
Often you have one brand with which you want to sell to consumers or business or maybe both, but you also want to build a strong brand to attract new employees and build a great place to work and a long the run you might just come up with new business models all starting from that same brand.
You can't be a completely different brand for each of those business purposes, yet it can help to define a set of brand houses, so you have a clear guideline for each of those purposes but you can also check that they all fit together.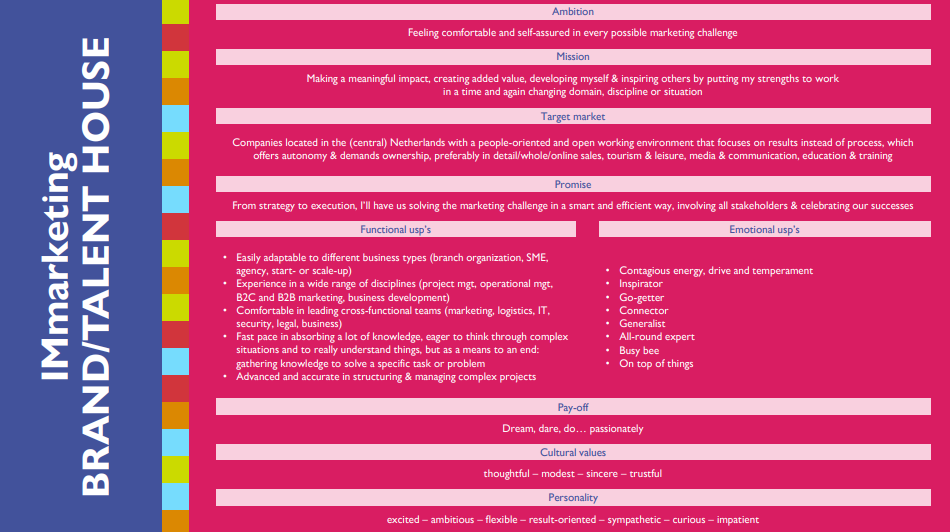 wouPutting myself to practice
This website is one big exercise, practicing all of my marketing learnings on myself. So I've also built my own brand house. It took me some long walks in which to think through what I want, stand for and have to offer. But once I had written it down, I became more conscious of myself and could better explain what it is that energizes me, what I'm looking for in my work and what fits and simply doesn't. 
If you would like to check it out, here's a screenshot or have a look at it here.